Our Staff -Pet Passages Corporate Office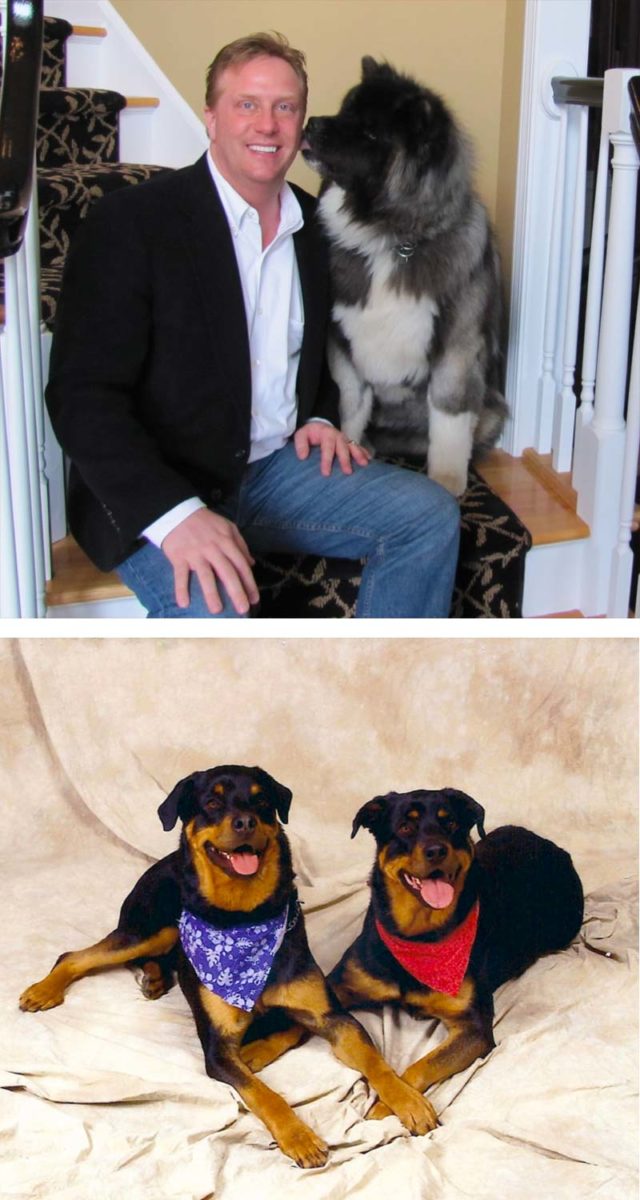 Mike Harris, Founder, President & CEO along with his Akita Maya
Following in the footsteps of my father and grandfather, I, Mike Harris, am a third-generation licensed funeral director. I worked as such in my family's funeral home since 1993. In November of 2016, I decided to step away from the human side of my profession to focus exclusively on pet cremation and funeral services, where my true passion lies.
In the late spring of 2008, within a short two months, I lost my two best friends and family members, Rottweilers Luke and Hannah. Devastated by the deaths of my loving companions, I wanted to give my deceased pets the same love and respect in death as I gave them in life, just as it would be for any one of my human family members.
As I researched and learned the options available to me in the pet funeral and cremation profession, I was extremely disheartened by the unprofessional treatment, lack of dignity and care beloved pets received upon their passing. Everywhere I looked I found the same unfortunate mistreatment.
Having been given the gift of unconditional love, lessons in responsibility and true friendship, I knew that God gave me these dogs for a bigger purpose.
My loss then became my dream and dedication. Given my education, training, experience and family heritage, I knew it was my responsibility to improve the quality of end of life pet care. I set out to gather as much information and learn as much as I could. In 2009, Pets at Peace by Harris Funeral Home was created.
With the instant success of the new pet funeral home and crematory, I realized that with my business model, training and experience, I could help pet parents all over the country. In August of 2011, I created Pet Passages®, a company that has truly set the highest possible standard of dignified, quality care for the pet funeral and cremation profession. My love for animals, dedication to compassionate care and professionalism, combined with the latest technology and training has made Pet Passages® the absolute best providers of pet funeral and cremation services.
Thank you, Luke and Hannah for your blessings of unconditional love, friendship, life lessons and inspiration! Love, Dad.
Andrea Dunadee - Vice President
I met Mike 3 months before I had to euthanize my dog. Having to suddenly be faced with that decision, I needed help. The compassionate care that Mike provided helped me to realize and reach my true calling and passion, that is to help others through this very difficult time. Since then, I have been able to partner with Mike to use my gifts to help pet parents locally but to also help grow the Pet Passages brand. As Vice President and account specialist, I'm able to showcase the many differences in our services to our veterinary partners and the public directly. I am also involved in new franchise development, training, sales and marketing.
At the local level, I am based out of our corporate headquarters in Ontario, NY. I am involved in every aspect of training and day to day operations. I am the senior account specialist for our veterinary partners and coordinator for our shipping and receiving division. My daily responsibilities include everything from being hands on in our care center to helping people through their grief process.